There are many moving parts that come along with selling a home. Thankfully it is not something that you have to do alone. You can better prepare for the process by reading through these eight key questions that each person should ask as they begin to think about listing Pacific Heights real estate for sale. To ease the process further, reach out to the Wilkerson team for expert and personalized guidance through the decision making process.
Who is my target audience?

Before you put your home on the market, you will want to work with your real estate agent to develop an effective marketing plan. Part of determining how you will market your home involves thinking about who your ideal buyer is. Are you looking to attract a family with young children? Is your home a better property for someone who is an empty nester? What kind of lifestyle does your home promote or make possible? The Wilkerson Team helps you identify your ideal buyer and will use that information to describe and position your home as you get ready to list it for sale.
How can I position my home to attract as many buyers as possible?

There are a number of ways that a home can stand out on the market. One of the most apparent is price. It is important to think about what your home's appraised value might be, and fortunately this is not something you have to do alone. The Wilkerson Team can help you determine this number by completing a Comparative Market Analysis. Once they have this information in hand, they will use their extensive market knowledge to help price your home in a way that will both draw buyers and also meet your needs as a seller.
What enhancements will attract more potential buyers to my home?
As you think about what upgrades you can make to help your home better stand out on the market, ask your agent for guidance. They will have great insight into what features are trending and what features are old news.
Buyers notice these trends as they shop for homes, and having the right features and amenities may give your home a leg up over others in the area. For example, if your home has an updated kitchen and the other homes in your price range have kitchens that are original to the home, this may be a competitive advantage for your home when you put it on the market. However, it is not always worth the investment to update every area, and The Wilkerson Team will be able to advise you regarding what updates will have a worthwhile return for you when it is time to sell. These may change depending on location and time. For example,
minor kitchen and bathroom renovations
, along with any upgrades that make a home more energy efficient, have offered the highest returns for sellers of late.
When should I put my home on the market?

Sellers often have success when they put their homes on the market in the spring or fall. Buyers are most active during March, April, May, and June. The market slows down in July and August, and typically ramps back up in September and October during San Francisco's Indian summer. Winter can be a slower season for selling houses; however, that is not always the case. The best course of action when it comes to picking a time to sell your home is to decide what works for you, as well as consult with The Wilkerson Team. They will be able to give you an in-depth view of the market and how the nuances of your location and timing might affect the sale of your home.
Should I move before I sell my home?
Many people choose to buy a new home before they sell their current home. The benefit is that you ensure there are no gaps in your living situation. A potential challenge is that you may have to carry two mortgage payments at one time. If this is something you are considering, you may want to speak with your lender about your qualifications for a second mortgage. They will look over your financial information as they seek to determine how long you could carry both payments before it becomes a significant financial liability for you. There are additional financing options that you can consider (
such as a bridge loan
) that will help you purchase a new home while you wait for your current home to sell.
What about home staging?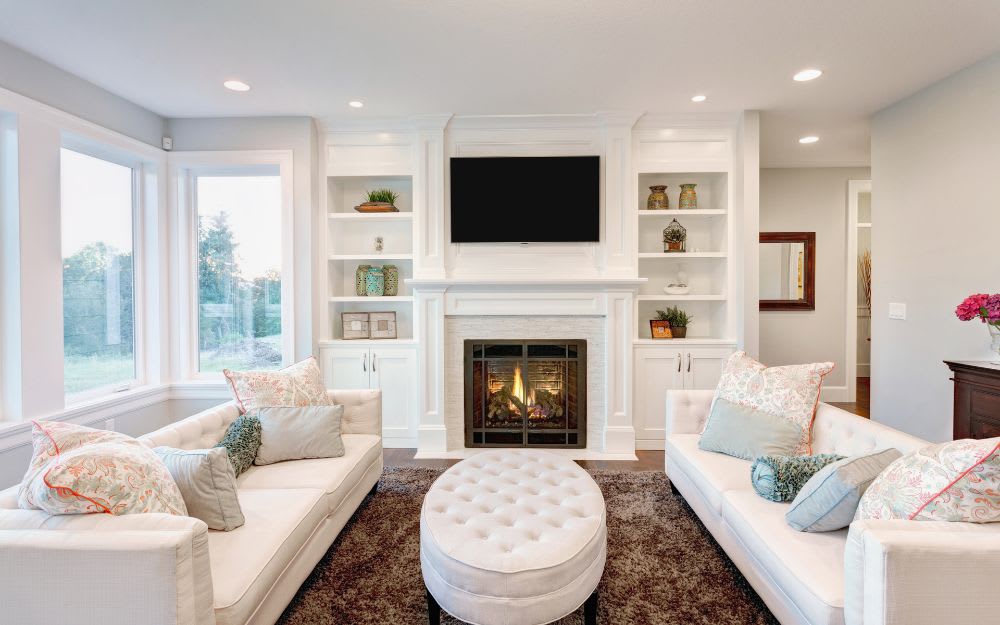 Most of the time, it is recommended to stage your property for sale to achieve the highest possible price. You want buyers to feel like they have the space and the freedom to imagine what the home would look and feel like if it were theirs. However, this is not something that needs to be tackled alone, and The Wilkerson Team is here to help find professionals to do the heavy lifting as well as advise on what needs to be done for a perfectly staged home.
Who can help me sell my home?
The talented agents with
The Wilkerson Team
are experts when it comes to Pacific Heights real estate. They have a proven track record of helping their clients' homes stand out on the market based on their ability to effectively market and stage each home they sell. They truly care for their clients and take great pride in helping each person achieve their desired results. Reach out to their office when you are ready to take the next step toward putting your home on the market for Pacific Heights homes for sale.